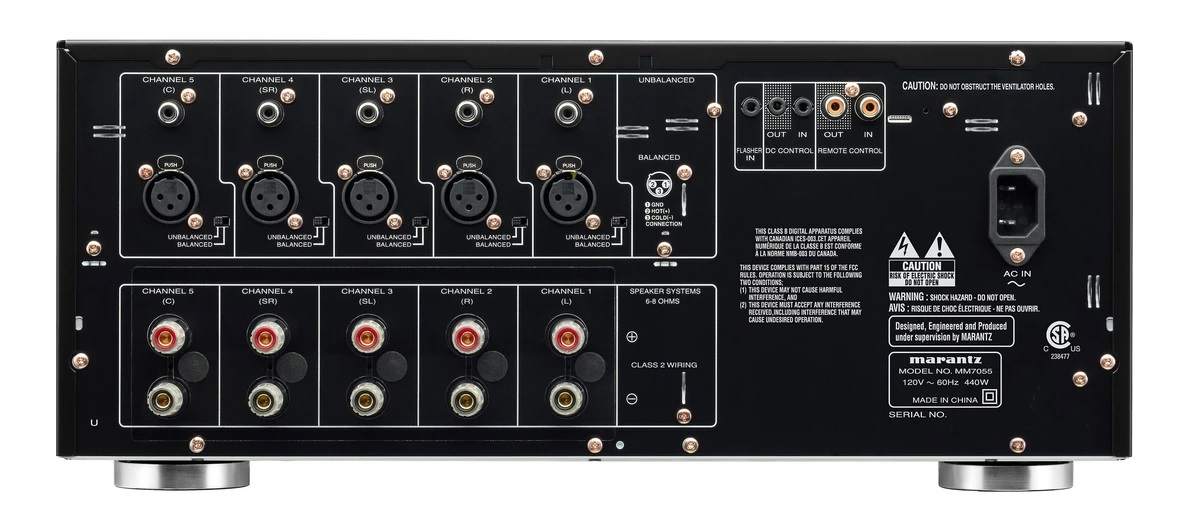 The 5 channel receiver is the cheapest solution, so it may be the right choice for those who want to install a budget home theater. It is also the perfect choice for a small to medium-sized home theater in which the 5 channel av receiver is capable of providing a completely immersive sound stage but without Dolby Atmos/DTS:X support. And if you are about to the best 5 channel receiver but you are faced with the countless brands and models available on the market, you can compare different models on this page.
What is a 5 channel receiver?
5.1-channel AV receiver is the basic solution for surround sound. It provides all the necessary channels for the correct setting of surround sound: the front left and right channels that carry most of the soundtrack, the central channel necessary for the correct reproduction of the dialogue in the material, two (left and right) rear channels necessary to create surround effects and atmosphere a movie, and a subwoofer reproducing low-frequency effects.
However, pay attention, with small financial differences, the model with configuration 5.2 is already capable of delivering a signal, not for one but two subwoofers and high-resolution surround sound with surround decoders Dolby TrueHD and DTS-HD Master Audio. Two subwoofers often allow you to better compensate for the difficulty in choosing a location for the low-frequency link, seriously improving the sound of low frequencies.
What's the difference between 5 and 7 surround sound?
7.1 receivers for the home theater will allow you to use the 5.1 Speaker Setup option when using the two remaining channels in the 7.1 receivers for speakers (usually built-in) in another room. In this case, depending on the selected receiver and the functions it supports, the ability to play other musical material in another room may be used, regardless of which 5.1-channel audio track is playing in your home theater.
Another advantage is that it is possible to connect two additional channels to the main front left and right speakers, to increase the power of the signal supplied to the speakers of these systems.
In addition, 7.1 receivers can work with two additional amplification channels, installing an additional stereo pair in another room that is a better feature in comparison with the best 5.1 channel receiver.