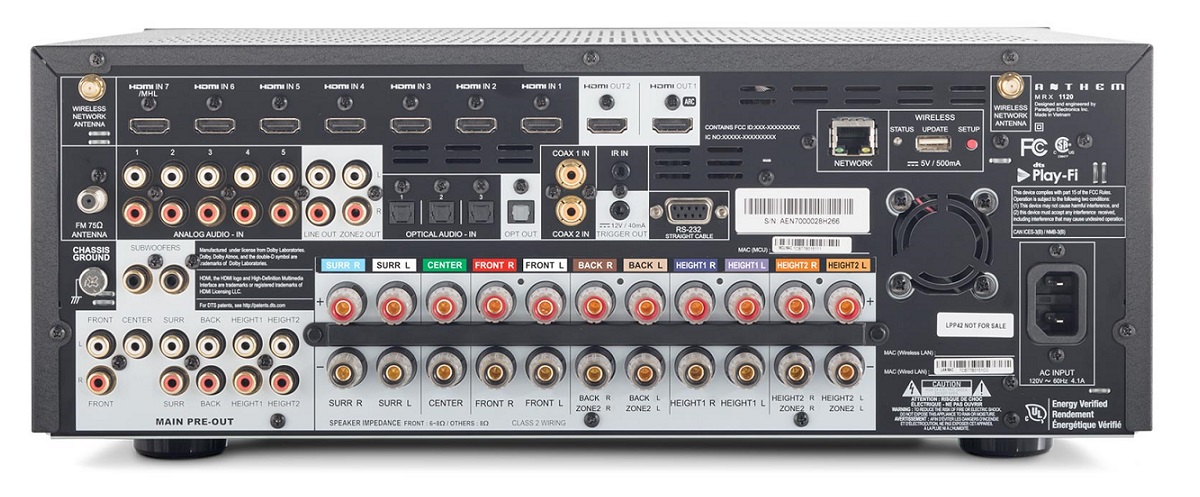 Models with 11-channel amplification and support for stereo subwoofers are widely represented on the market, which makes it possible to expand the panorama through the use of upper front and additional side sources. Such an 11 channel receiver with surround configuration is useful and justified when using technologies such as Dolby Atmos and DST-X. And in addition to this, stereo in the bass area is able to enhance surround sound effects. Due to the many models presented, the choice can be difficult, and in this case, you can compare any device on this page and choose the best 11 channel receiver.
What is an 11 channel receiver?
The heart of the Dolby Atmos home cinema system: an 11.2-channel receiver that can decode Dolby Atmos information integrated into the audio track directs each audio element in the audio track to a speaker or group of speakers to recreate a realistic three-dimensional atmosphere.
The home theater amplifier during decoding that determines which speaker or group of speakers it sends Dolby Atmos effects to, so that playback is always optimal, regardless of the number of speakers in your system. Even the best 11 channel av receiver can be used in 5.1.2 configuration or 7.1.4 and guarantees you the best possible rendering of 3D sound.
Dolby Atmos compatible receivers can also convert traditional 5.1 and 7.1 audio tracks from DVD and Blu-ray, as well as TV or video game console audio, to simulate Dolby Atmos surround sound with your movies, series, your video games, your favorite music shows or during broadcasts of sporting events. It is the Dolby surround upmixer function.
To create true surround sound, an 11.2 channel receiver can provide 9.1.2 configuration power, where only two Dolby Atmos speaker effects can be built into the ceiling. They occupy a position above and slightly in front of the audience, on a line parallel to the lines formed by the front speakers and surround speakers.